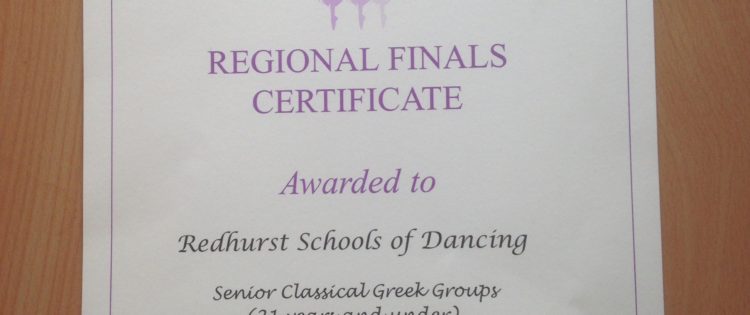 We are very proud of all the children who have worked so hard this year dancing in festivals up and down the country.
We are thrilled to say that several of our dancers have been awarded places in the National ALL ENGLAND FINALS.
Good luck girls, we are routing for you.
The National Finals
Venue:
The Hackney Empire
291 Mare Street
London E8 1EJ
Date: Friday 28 July to Saturday 5 August 2017
Gala: Sunday 6 August 2017
All England Dance Finals timetable
A timetable will be published early July 2017.
GALA
Numbers for inclusion in the Gala programme will be chosen during Finals week. Not all of these will be first-placed performances, as some will be at the Artistic Director's discretion in order to achieve a well-balanced show. Those chosen to perform will be required to attend the theatre for a technical rehearsal on the morning of the Gala. These dances must be the same in every respect as the items performed during the Finals.
Age is strictly taken from 1 September 2016
Name
Dance
Class
Result
Alicia Ally
Greek Solo (CG)
Class E,
15-18yrs
1st place honours
Place in national finals
 2 Aug 5.55pm
Alicia Ally
Modern Solo (MO)
Class E,
15-18yrs
Place in national finals
3 Aug 9.00am
Darcie Bennett
Classical Greek Solo
Class B,
9&10yrs
2nd place honours
Place in national finals
30 July  9.45am
Erin Dallas
Contemporary Solo
Class E,
15-18yrs
3rd place honours
Place in national finals
 3 Aug 3.20pm
Alicia Ally
Marina Billings
Jacqueline Brown
Harriet Clare
Erin Dallas
Georgia Hoad
Mary Mahoney
Chloe Marcham
Kate Noble
Olivia Golton
Hannah Weir
Greek Group
Senior
21yrs and under
2nd place honours
Place in national finals
 2 Aug 4.45pm
Save
Save
Save
Save
Save
Save
Save